News — DK Sock
Posted by Lis Barsuglia-Madsen on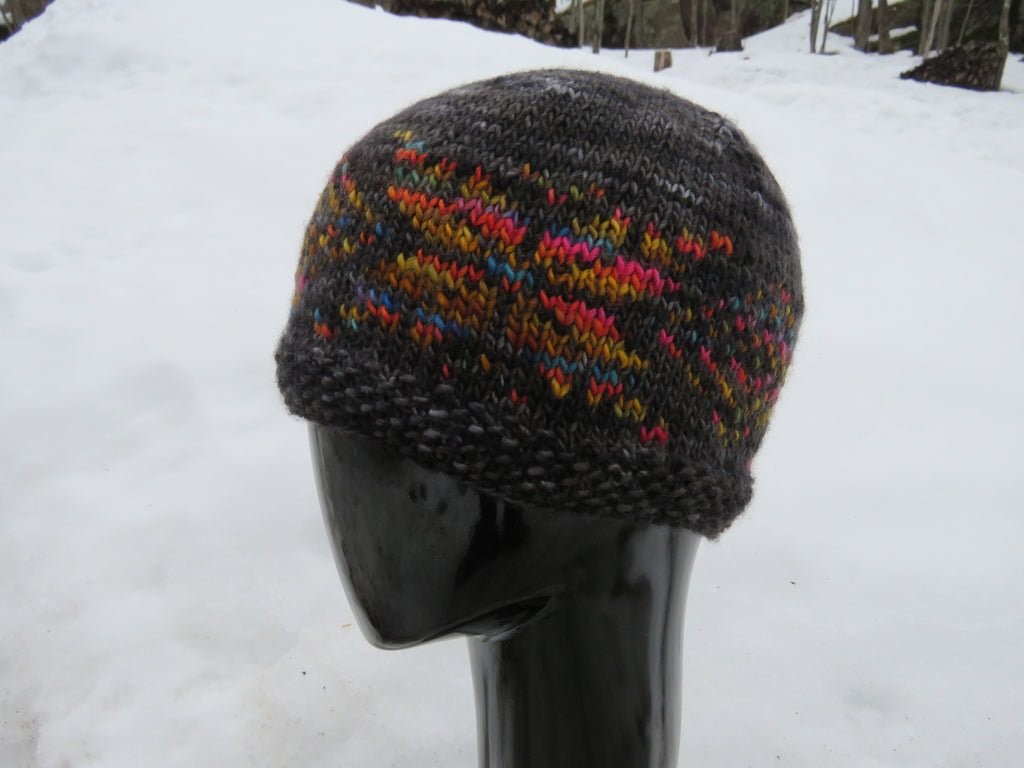 Star Hat in "leftover" DK merino Singles or any DK weight yarn. Create this Traditional Scandinavian Star hat in our or yours hand dyed yarns for a more modern version of this timeless motif.
Tags:

Blog Post, DK, DK 4 ply Sock, DK Sock, Hat, Latest Pattern, Latest Products, New Product, News, Pattern, Star Hat, yarnhygge
Posted by Lis Barsuglia-Madsen on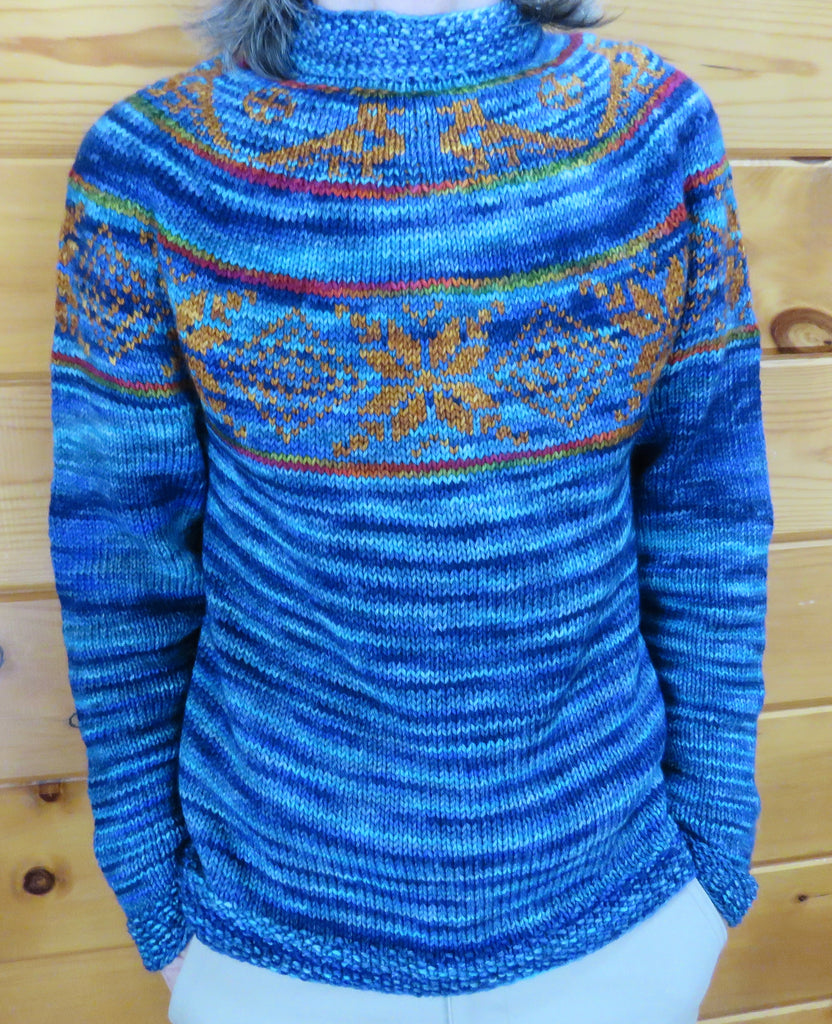 Memory & Though are Odin's 2 Ravens. They are also known as Hugin & Mugin.
I've placed the Sun Wheel between each of the 4 sets of Ravens. Plus the Norwegian
Fana Stars below. A true Scandinavian Sweater.
Entire sweater is worked in the DK Sock yarn, so it should be a long lasting sweater for years to come.
You could do sections of this sweater or replace the motifs with something different, as long as your numbers add up.
Have Fun!
Lis
Posted by Lis Barsuglia-Madsen on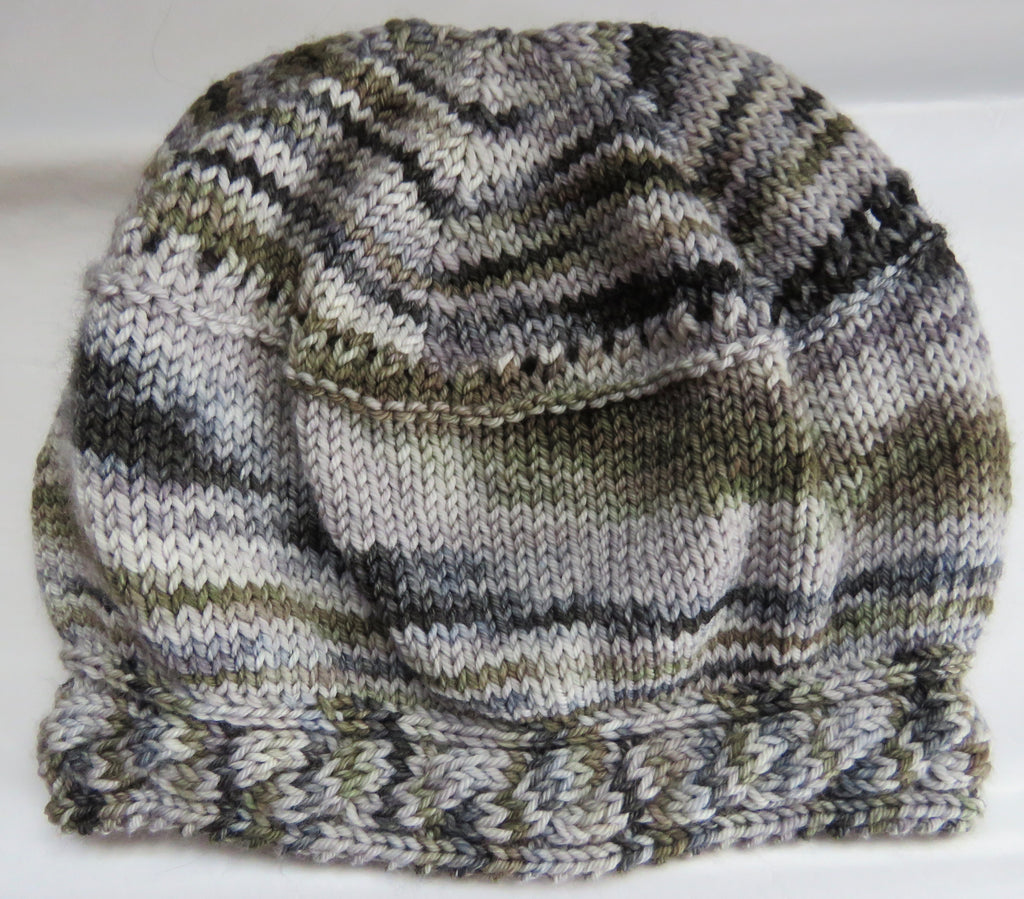 Have been busy knitting up our Cable Brim Hats (pattern #351) in our new DK Sock yarn. They are coming up nice and soft. Photo shows the Cable Brim Hat in our Chicadee Color Way. Love the Chicadees, they always seem so happy. They follow us around in the woods, when we go for our walks. Reminding us winter is ALMOST over.