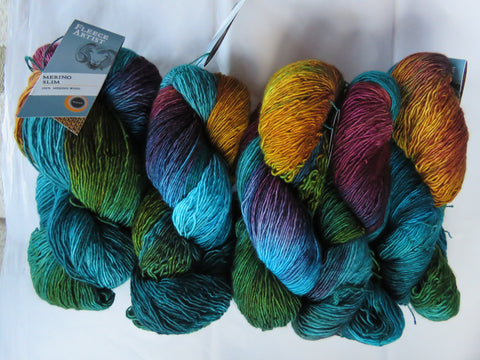 Fleece Artist - Merino Slim - 3.5 oz - Peacock
Fleece Artist - Merino Slim.
This is a silky soft single ply 100% Merino Wool.
These skeins are only 3.5 oz with approx. 383 yards
So not your regular Merino Slim skeins with 4 oz with approx. 437 yards
Hence the reduced price.
Keep in mind you are going to be approx. 55 yards short
if you are looking for a particular quantity of skeins for a project.
This yarn is Super Wash and Machine Washable.
US Size 2 (3 mm) needles = 26 sts/4".
Peacock

---
We Also Recommend